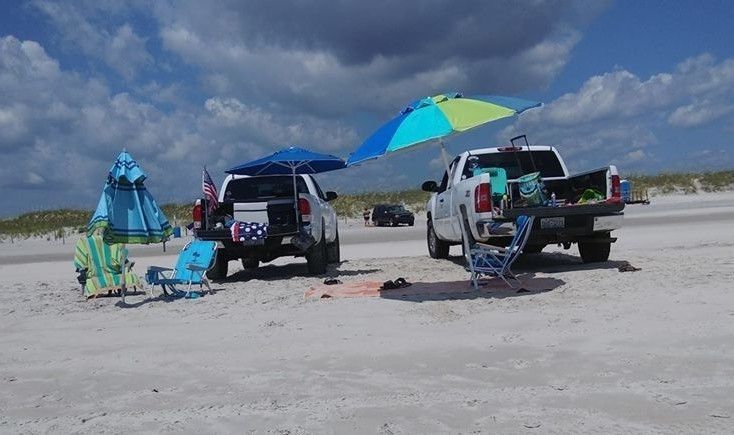 This Is Us
Chad Ham is the owner & operator of Ham's Mobile Welding and Fabrication. Chad is a native, born and raised in North Carolina. Like many others, he has seen his home town of Charlotte go through amazing growth and change.

As a second generation welder, Chad grew up learning in his father and uncle's fabrication shop. It was clear from an early age that he had a gift and loved working with metal and steel. Being a perfectionist, this drove Chad to master his skills like any other artist wanting to be the best at their craft. This why his clients have complete trust that when they hire Ham's Mobile Welding, they know they are getting the best!
Always Family
They say that if you love what you do, you never work a day in your life. If that is true, then Chad has been blessed since day one.

When he is not helping customers, he is spending time with his family. His wife Michelle and children Ethan, Emma and Emory are what he is most proud of. They enjoy spending time together at the beach or cheering on the Panthers or UNC Tarheels. If you know Chad, then you have a good idea where to find him during deer hunting season!
Ham's Mobile Welding & Fabrications believes in treating all customers they way that we would want to be treated! 
We look forward to working with you!